What Is A Patio Cover's Purpose?

Not Expensive Patio Covers In Houston
The principle of patio covers is to grant every homeowner the compensations that the outdoors boasts while still giving shelter. Temperatures are rising and although we want to be outdoors sometimes the heat is too much to bare. Patio covers give us the outdoors while still shading us and providing coverage from the sun.
Aside from functional purposes a patio cover also brings a sleek design to your home extending it and giving a bigger feel. This could add value to your home as it is bringing an extra room to the outside. Some take it a step further and build a complete outdoor kitchen or sitting area. You can add a couch, sink, fireplace and more. For the person who loves to entertain a patio cover is the perfect addition.
There are a few options when deciding which patio cover fits your style and your home. If it is primarily for shade then you would go with a full top shade cover. If you prefer light shade but want some sun beaming through you could go with the pergola top which allows sun to get through but also gives some shelter from harsh elements. Some will grow vines to wrap around the beams and create a beautiful green cover with blooms. You can even add siding to protect against wind and other elements.
Patio covers come in many different materials. There are solid wood beams which hold up against time and bring a very classic look to your patio.
Font: Stewart Contructions
IG Construction & Patio Covers has served Houston and surrounding areas since 2010 as a patio cover specialist, we offer a two-year warranty for materials and workmanship and 5 years warranty for structural components. We offer detailed PDF drawing with specifications, dimensions, and elevations. So you can see a preview of your project from preliminary design, to the project completion.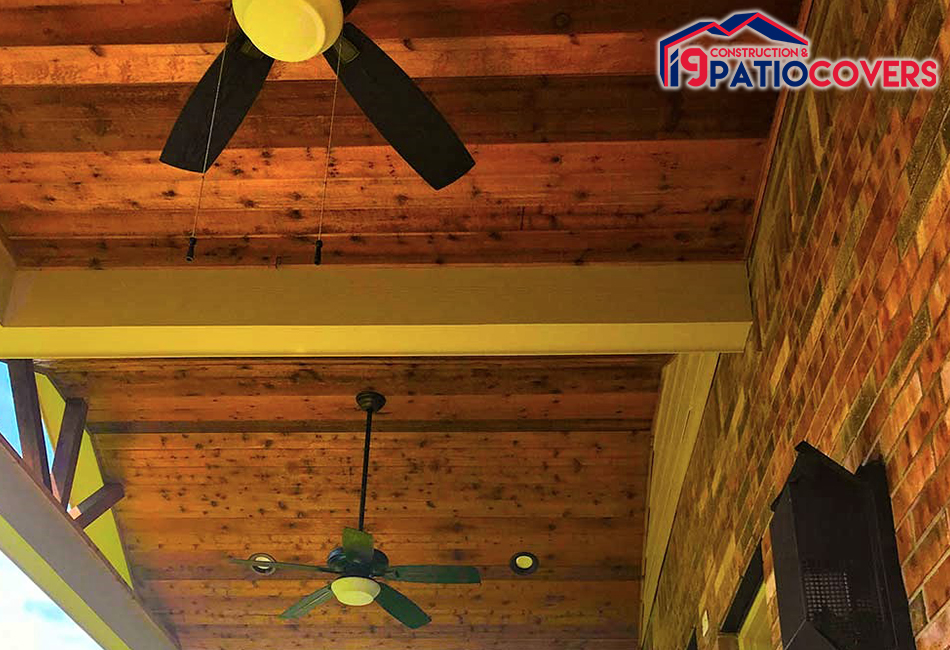 keywors: patio covers in houston, patio covers services in houston, patio covers company, patio covers contractor, patio covers specialist, patio covers builder, patio covers installer, patio covers installation, patio enclosures, covered patio, custom patio covers, wood patio covers, patio covers near me, accessible patio covers, the best patio covers, reliable patio covers, good price patio covers, not expensive patio covers, IG Construction & Patio Covers